Selecting a daycare for your child is a decision that requires careful consideration. It's not just about a safe environment; it's about finding a place where your child can learn, explore, and grow while forging strong connections with both educators and fellow parents. In the neighborhood of Ruchi Khand, Duscha Education offers an unparalleled parent-teacher partnership that sets it apart from the rest.
The Importance of Parent-Teacher Partnership
A strong parent-teacher partnership is the cornerstone of a child's educational journey. When parents and teachers work hand in hand, children benefit from a seamless transition between home and school. This collaboration creates a support system that nurtures the child's overall development – from academic achievements to emotional well-being.
Duscha Education stands proudly as one of the finest daycare institutions in Ruchi Khand. With a reputation for holistic education and a child-centric approach, Duscha Education has become the go-to choice for parents who seek more than just a daycare – they seek a community.
How Duscha Education Encourages Parent-Teacher Collaboration
Regular Communication Channels : At Duscha Education, communication is paramount. Regular updates, progress reports, and interactive sessions ensure that parents are well-informed about their child's activities and developmental milestones.
Parent Involvement in Curriculum : Duscha Education believes that parents are the child's first teachers. That's why they encourage parent involvement in curriculum planning. This unique approach ensures that the child's educational journey is a collaborative effort between the daycare and the family.
Workshops and Seminars : Education is an ongoing process, and Duscha Education recognizes this by organizing workshops and seminars for parents. These sessions cover a range of topics, from early childhood development to effective parenting techniques.
Our Approach to Early Childhood Education
Duscha Education's approach goes beyond academics. It encompasses emotional intelligence, creativity, and social skills. This well-rounded education prepares children for a future where adaptability and critical thinking are paramount.
Creating a Seamless Transition from Home to Daycare
The transition from home to daycare can be daunting for both parents and children. Duscha Education eases this process through a carefully crafted orientation program that ensures a smooth adjustment, making the daycare feel like a second home.
Emotional intelligence is a skill that shapes a child's interactions and relationships throughout life. Duscha Education focuses on nurturing emotional intelligence, helping children understand and manage their emotions while fostering healthy relationships with peers.
Play-Based Learning at Best Preschool Ruchi Khand
Play is not just an activity; it's a vital tool for learning. Duscha Education's play-based approach encourages children to explore, create, and problem-solve, laying a strong foundation for future academic success.
Safety is paramount at Duscha Education. The daycare employs rigorous safety measures to ensure a secure environment where children can freely engage in activities and learning experiences.
Enriching Extracurricular Activities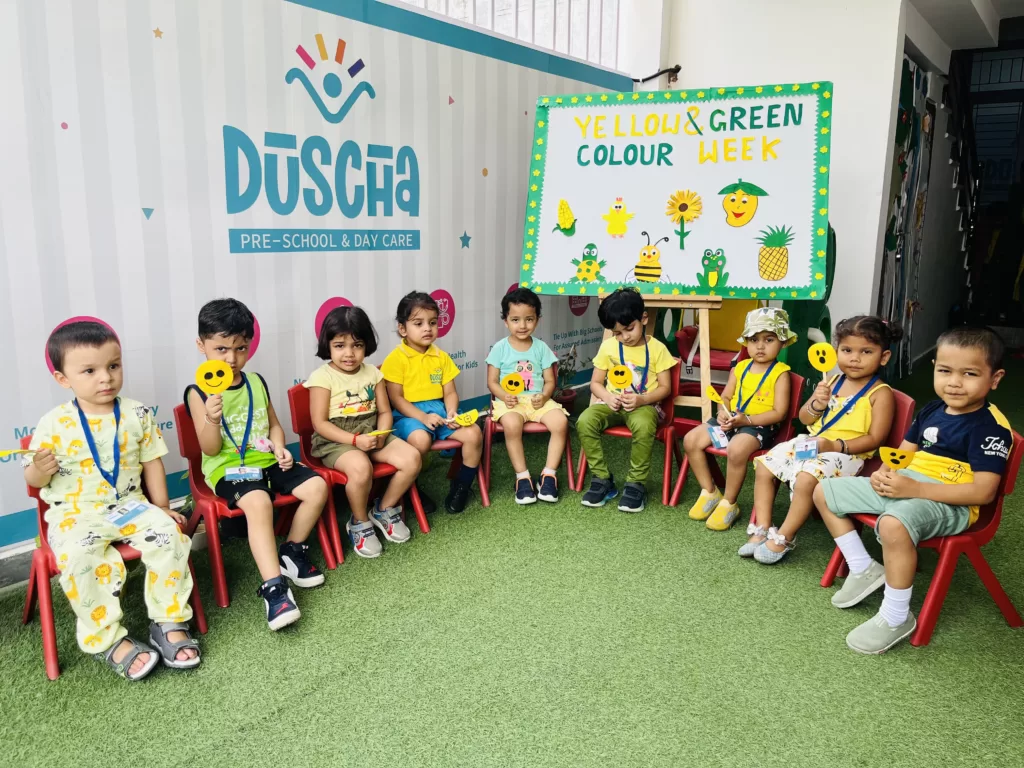 Duscha Education believes that learning extends beyond the classroom. With a range of enriching extracurricular activities, children can discover and pursue their interests, whether it's art, music, or sports.
The journey of education is a partnership between parents, teachers, and the child. Duscha Education's dedication to fostering this partnership ensures that each child receives a well-rounded education that prepares them for a bright future.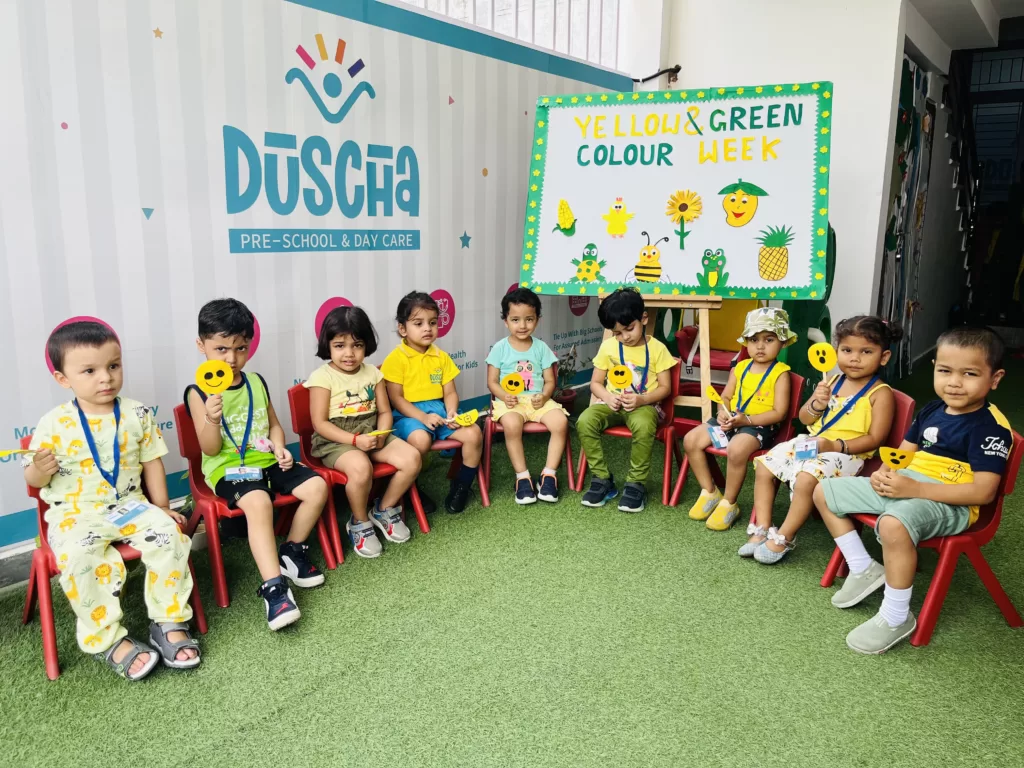 In conclusion, the parent-teacher partnership at Duscha Education daycare is a crucial ingredient for your child's growth and development. By enrolling your kids here, you're ensuring a collaborative and supportive learning environment where parents and teachers work hand in hand. This unique approach fosters open communication, tailored guidance, and a strong foundation for your child's education journey. 
Here are just a few of the programs we offer at Duscha PreSchool & Day Care:
No Tuition Fee Hike for the Next Academic Session
Modern Preschool Technology-Oriented Infrastructure
Air-Conditioned Smart Classes
Safe Pickup and Drop Facility
Montessori Way of Learning
Dedicated Computer Labs and Library
Quarterly Health Check-up Camp for Duscha Students
Experienced Teachers
Affordable Fees
At Duscha PreSchool & Day Care, we understand that every child is unique, and we strive to create a learning environment that is tailored to their individual needs. Our experienced staff works closely with parents to ensure that each child receives the support and attention they need to thrive.
So if you're looking for the best kids school in Ashiyana, Lucknow, look no further than Duscha PreSchool & Day Care. With our commitment to excellence, individualized attention, and top-notch educational programs, we are the best choice for parents who want to give their children a strong foundation in education.
But don't just take our word for it – come see for yourself! Schedule a tour of our air-conditioned play school in Lucknow today, and discover why Duscha PreSchool & Day Care is the best school in Ashiyana, Lucknow.
Frequently Asked Questions